1. What is your job at link|that?
I applied for an open position at the end of 2013, but got a rejection after the interviews. Since professional experience was always and everywhere in demand, I came up with the idea to ask for an internship position despite the rejection and joined in 2014 as an intern and software developer.
During the internship, I got a taste of a few projects, such as CitraTest, LEAD, and our in-house ticketing system, Myrmex. At the end of my internship I managed to get a permanent position and from then on I was responsible for the ongoing development of the Myrmex ticket system and LEAD projects. In addition to my two main projects, I am also involved in other projects on a rotating basis.
2. What are the qualities for which you particularly appreciate your team?
Cohesion and respect. Each of us is there for each other. Everyone has their own way of doing things and appreciates each other's skills. If there are questions or problems, it's easy to talk to another colleague and share knowledge without hesitation.

3. What is the best thing about your job?
The solution-oriented work and solving problems is fun. I always get the chance to express myself creatively and share my ideas with the team. I also particularly appreciate the working atmosphere and our great relationship in the team.
In my job, there are new challenges every day. The industry requires ongoing training and a willingness to learn new tools and methods. So there is no monotony – and certainly not with my cat, which occasionally besieges me in the home office. 🙂
4. What's on your culinary table? (And what is your specialty?)
I like to cook and bake very well, but I am not a star chef. 🙂 I can conjure up something edible from the ingredients at hand, but also love to try new recipes – with a lot of courage usually when I invite family or friends to dinner without having tried it before. 🙂

My specialty is börek with mushrooms.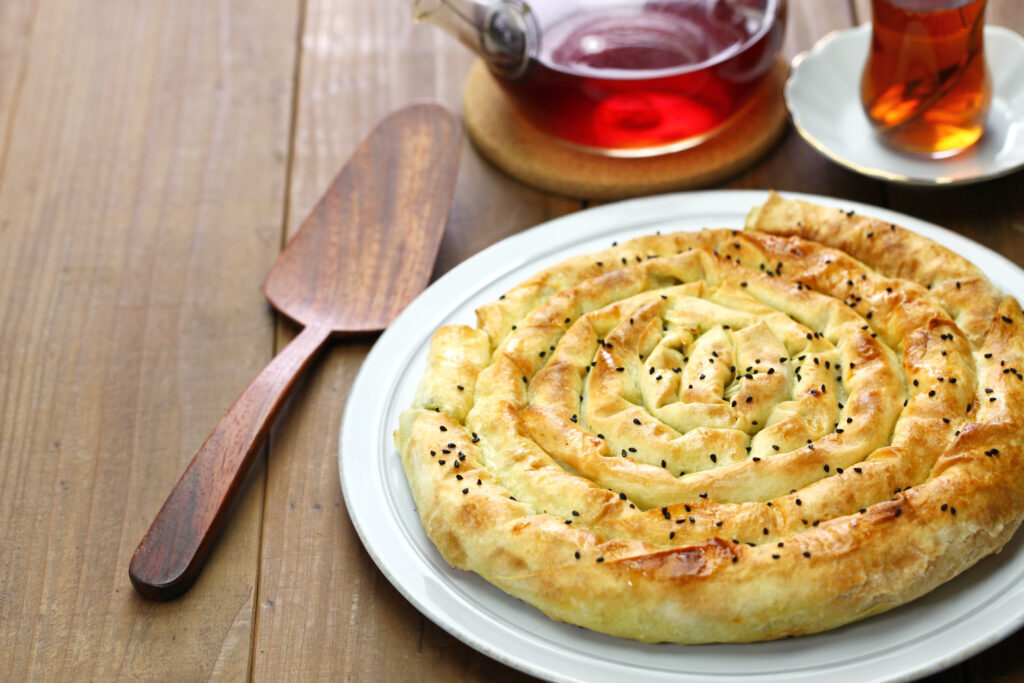 5. Do you prefer writing messages or talking on the phone with your friends?
I prefer writing messages because in some situations I can express myself better in writing. But I also like to talk on the phone and actually almost only with family and when it should go faster.