Automated Processes for Documents & Images
Pattern, image and text recognition, as well as many other automations for companies of all sizes

Innovative solutions and continuous development through PRISM's Deep Learning capabilities – with high-quality training from local experts.
We have been training AI systems for companies of all sizes for many years. We are happy to share our experience with you and guarantee short project lead times.

LinkThat PRISM makes business processes with documents, attachments and images
From the automatic assignment of images, tables and documents, to the preparation, archiving and documentation –

LinkThat PRISM AI saves employees throughout the company many work steps and time.
AI based Email Routing
with Attachment Analysis
The intelligent routing with PRISM CLASSIFY correctly and automatically assesses messages in your email inboxes: Including text, images and attachments.
Content analysis with artificial intelligence makes decisions based on recognized keywords and patterns. Emails are correctly assigned or forwarded even before they are opened.
Integration into existing email systems is very simple: Once the incoming mail data has been entered, the evaluation and classification process begins. Emails are forwarded unchanged.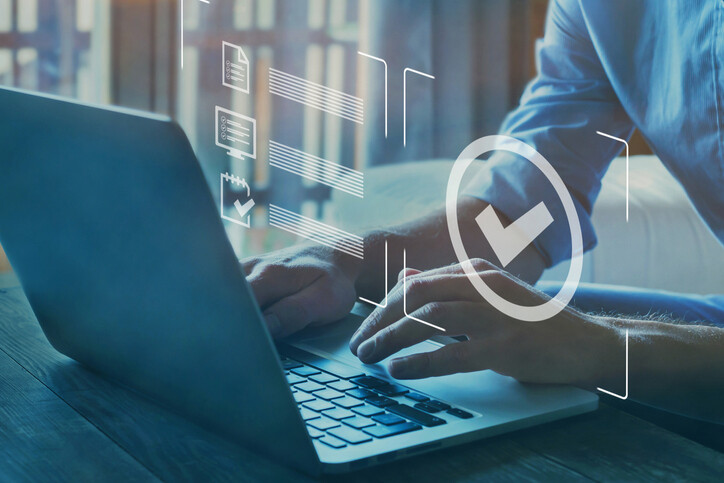 PRISM handles the Austrian Service Check
PRISM HAND WRITE is the AI solution behind the Austrian Service Check. With the AI solution developed by LinkThat, the previously manually processed, handwritten service checks are now processed automatically.
PowerMeter for the self-reading of energy, heating, water
PowerMeter uses PRISM CONTENT and guides the consumer through the creation of a meter photo, evaluates the created photo fully automatically and enters the consumption values into the provider's business systems:
Energy like power and gas
District heating and cooling
Water

In the PowerMeter cloud application, the meter reading and serial number are read with 99.9% accuracy. The readout data is forwarded to the provider's business systems via a standard interface.
PowerMeter relies on browser and cloud-based technologies. No installation of an app is required. PowerMeter does not store any customer-related data and complies with all requirements of the General Data Protection Regulation (GDPR).
CarPark reads number plates reliably and secure
CarPark with PRISM CONTENT and PRIVACY can be utilized wherever a secure number plate recognition is required.
Possible scenarios include entry/exit control of garages and parking lots, the monitoring of parking times, as well as security applications in public areas.
Ready for the next AI project?
Write us, and together we will find the best solution.
More AI topics in our blog

Our AI for phone calls automatically categorizes conversations and offers even better transcripts.