We look back on two exciting days at the fair in Tulln:
The Municipal Fair 2021 is over, and looking back we are happy about exciting conversations and sparkling action at our booth. In addition to several hundred liters of water, which were pumped out of a wine barrel, there was also a live demo of the link|that PowerMeter was ready and waiting.
This allowed visitors from all municipalities in Austria to use their smartphones to photograph a number of electricity, gas and water meters and have the current meter reading and meter number evaluated by our Artificial Intelligence.
Your community counts!
Under this motto, mayors across the country were allowed to pump their community to the top in our competition. At the end of the two days of the fair we may congratulate the municipality Grafenwörth to the deserved victory!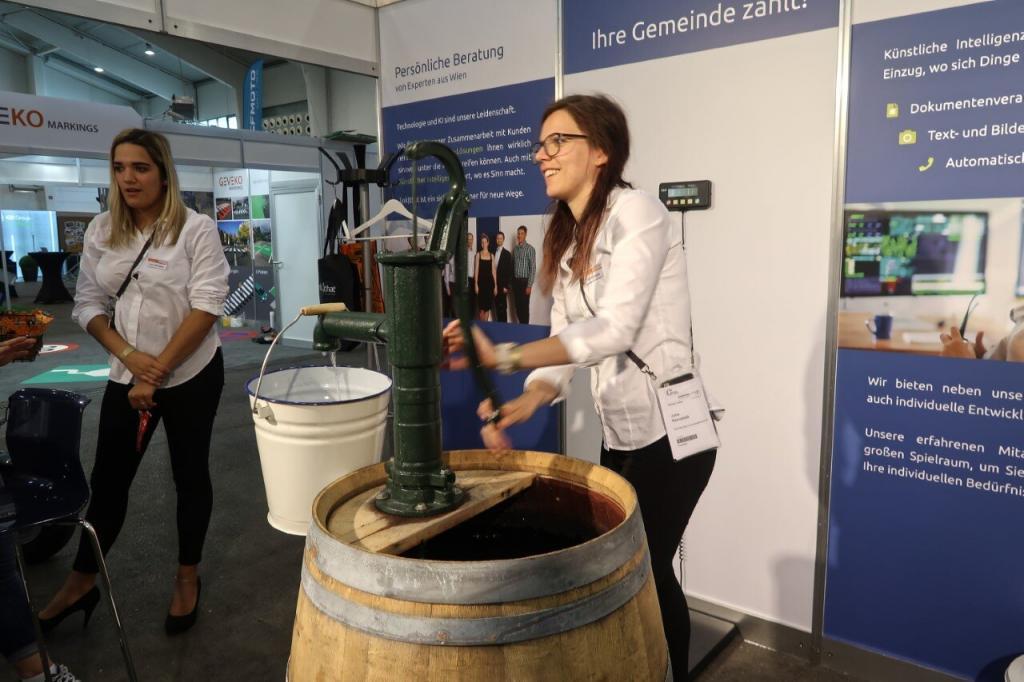 The link|that team would like to thank you for the interest and the lively discussions – as well as all the helpers who made the trade fair appearance possible – and looks forward to seeing you again soon!